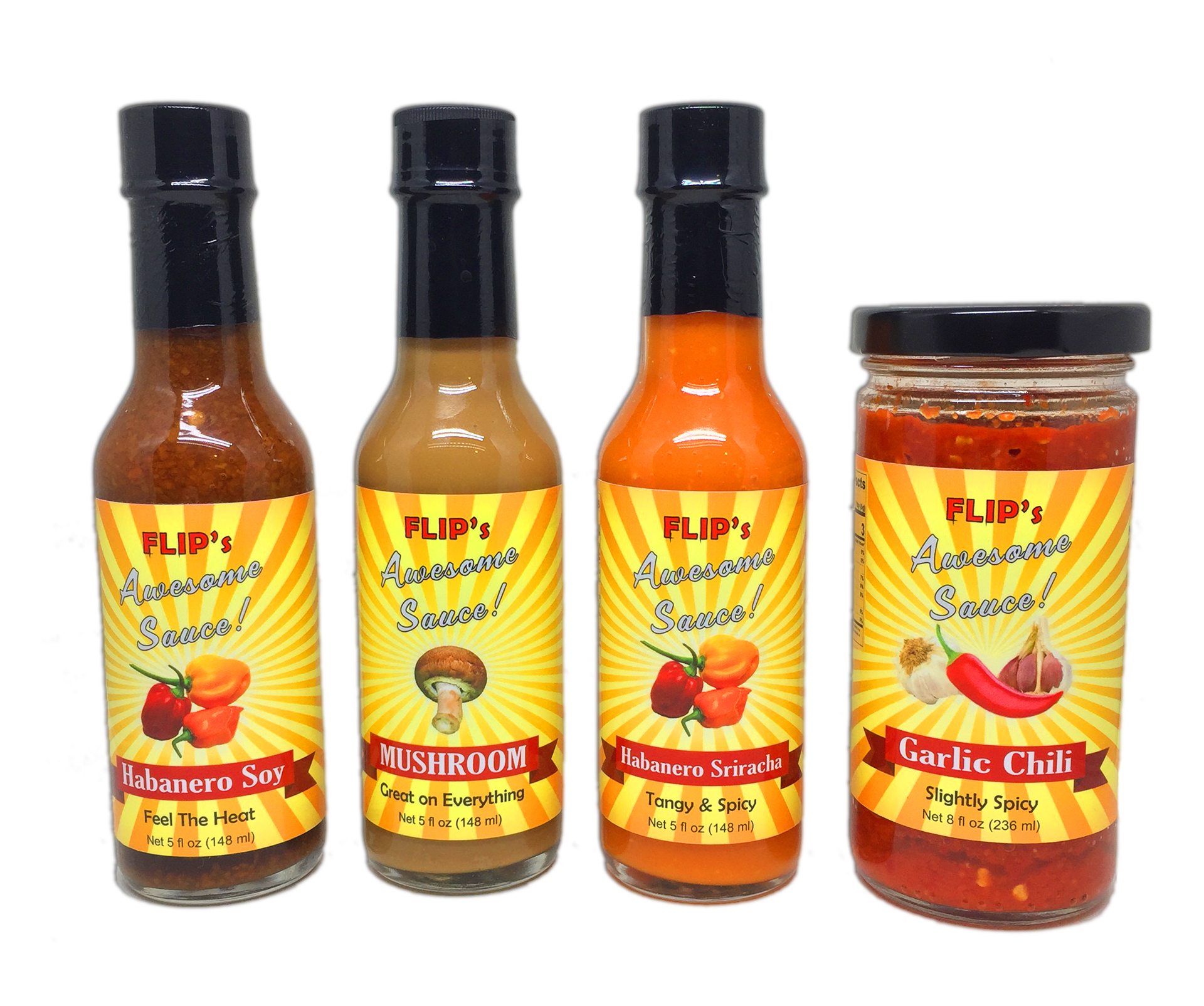 Flip's Awesome Sauce is made in a family owned and operated restaurant (
Oyunaa's Mongolian Cuisine
) located in Santa Cruz, California. Our sauces are made by hand in small batches using only the best locally sourced ingredients. From savory or mildly spicy, all the way to extremely spicy. These sauces don't just bring the heat, they are  an explosion of flavor and completely unique!
There is nothing inherently Mongolian about these sauces, they just seem to fit well with the cuisine. We started making and serving Flip's sauces as an accompaniment to
Oyunaa's
traditional fare and our customers were very receptive and eventually persuaded us to bottle and sell them.
"Flip's awesome mushroom sauce is truly awesome. I put it on my pasta and the flavors came to life. Keeping it real in Santa Cruz!!!!"
Todd G (Yelp Reviewer)
"Flip's sauces are AMAZING. It would be an understatement to say the spouse and I buy tons of sauces and proceed to put them on everything at home. I mean everything. There are the spicy sauces which are great, even though I am slightly skittish around spicy, and the mushroom sauce is what I dream about. There is always a bottle in my fridge. I couldn't live without it."
Sara S (Yelp Reviewer)
Available at the following locations: 
Sunnyside Produce (Soquel) 

Marina Meats (San Francisco)
Soon to be everywhere!
Flip's Awesome Sauce! Copyright © 2019 All Rights Reserved
Oyunaa's Mongolian Cuisine, LLC
1209 Soquel Ave. Santa Cruz, CA 95062